By now you all saw the headlines, 12 pct. are behind on mortgage or in foreclosure, but what is behind these numbers?
Firstly the foreclosures are expected to reach an all time high next year.
Now people cannot pay their mortgage simply because they lost their jobs, businesses and income.
Some facts:
The New York Times Foreclosure map (05-25-09):
Will this trend convergence of housing prices to income ratio reverse even while prices drop?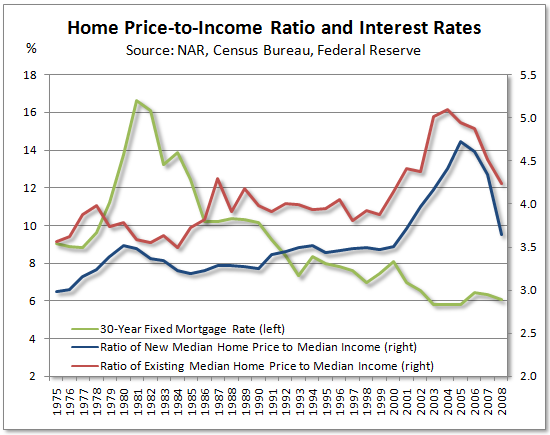 So we are back to the same chant, the same mantra being raved and raged on The Economic Populist: jobs, jobs, jobs, jobs, jobs, jobs.
Show me the money!