Are we having fun yet? The employment cost index for December shows a wimpy ass pathetic 0.5% increase for Q4 2009.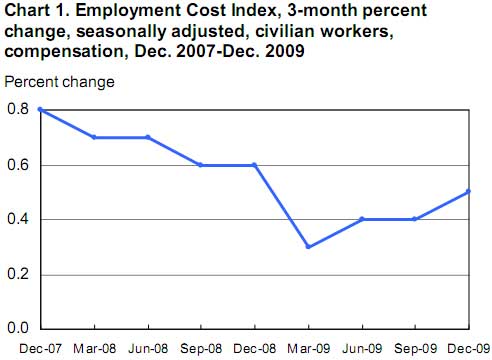 For the year, we have a 1.5% increase.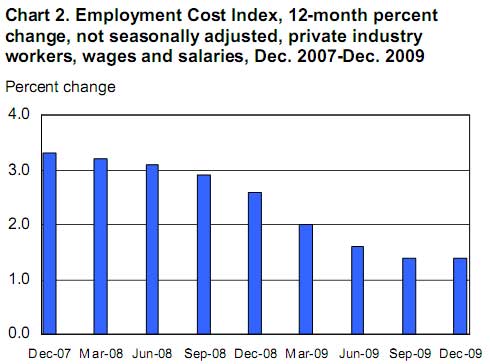 For private industry costs we have a 1.2% and this is the smallest percent changes published since the series began in 1979!
Yeah, guess who is gouging employers on health insurance?
Employer costs for health benefits increased 4.4 percent for the 12-month period ending December 2009
Even more suspect, state and federal government benefits (health care) increased 0.9%, seasonally adjusted for Q4 2009.