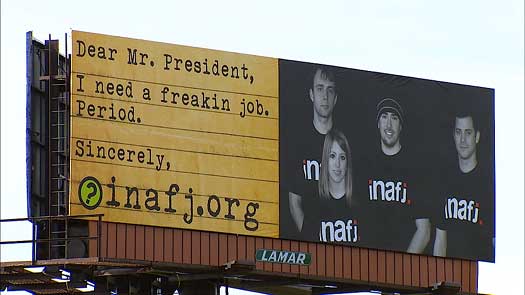 The above billboard sign greeted President Obama when he came into Buffalo, New York today.
From their website, we have this simple message:
The inafj has more videos, seemingly is selling T-shirts saying basically the same thing. Hello, I need a friggin' job here people! How many times have you said that very phrase in the past two years. I need a freakin' job, or something like that. I know I have.
We're writing, documenting the outrageous profits of Wall Street but this group is pounding the drum on the obvious, the middle class is just royally screwed and it's time to demand job security. This post is simple in kind. Economic security is a right. A job is a right for all Americans.