The BLS released state and regional unemployment numbers today. The full report is here.
Twenty-four states recorded over-the-month unemployment rate increases,17 states and the District of Columbia registered rate decreases, and 9 states had no rate change.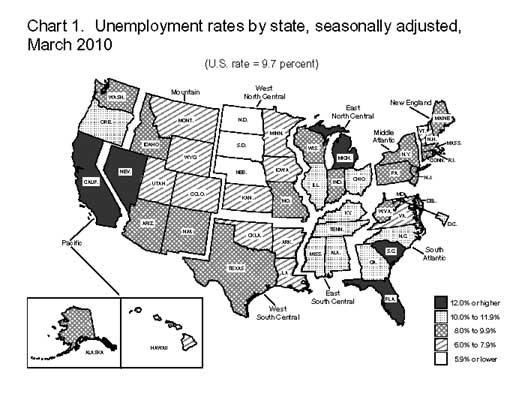 What is strange is employment also increased in 33 states. So it's possible people are starting to look for work again and thus being counted.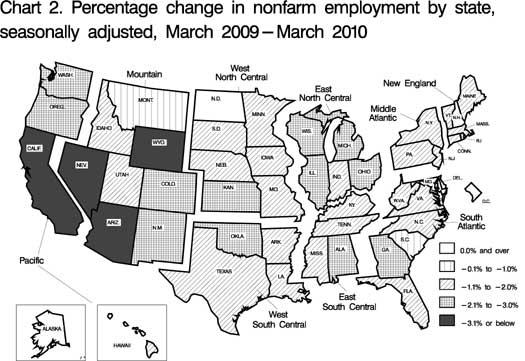 Michigan again recorded the highest unemployment rate among the states, 14.1 percent in March. The states with the next highest rates were Nevada, 13.4 percent; California and Rhode Island, 12.6 percent each; Florida, 12.3 percent; and South Carolina, 12.2 percent. North Dakota continued to register the lowest jobless rate, 4.0 percent in March, followed by South Dakota and Nebraska, 4.8 and 5.0 percent, respectively.

The rates in California, Florida, and Nevada set new series highs, as did the rate in Georgia (10.6 percent)
The Real Time Economics blog broke up the jobs by state and occupational sector.